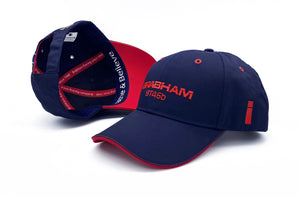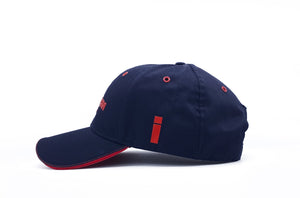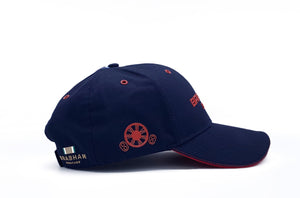 Official Brabham Heritage BT46b Fan Car Cap in Navy & Red. The Iconic Fancar of 1978 made just one appearance, winning the Swedish Grand Prix before being banned from competition. To this day, one of the most photographed Brabham's in it's short history. Cap in Navy, Red 1978 Brabham Logo to front featuring BT46b tag. Fan to right side, race number on left side, striping to back of cap, Brabham Heritage logo.
Inside cap features 'Breathe & Believe', Racing since 1948.
Caps made from Recycled Ocean Plastic and Cotton. 8 Bottles per cap.
One size with adjustable velcro strap to back.
GRS & BSCI Certified.